With the selection stage of the Direct School Admission (DSA) process for local secondary schools in full swing, our advice to anxious parents would be to check with your school of interest when in doubt. The official DSA page by the Ministry of Education has general information as well as a calendar of events that parents should take note of. We wish students all the best in their applications, and in the meantime, we've rounded up some insights from forum members, bloggers, and educators that we hope will provide some measure of reassurance.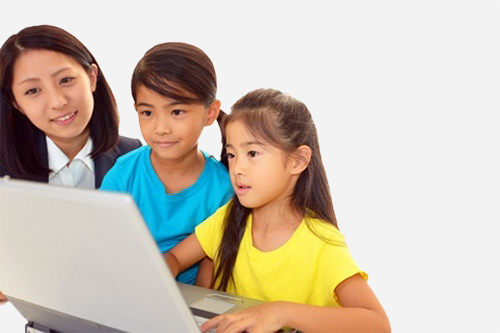 On selection tests—GAT, CRT, and HAST:
"The GAT [General Ability Test] is a standardised assessment of an applicant's general reasoning ability, and it measures observation skills, problem solving ability as well as learning capacity. The CRT [Comprehension Reasoning Test, for those who are applying to the School of Science and Technology] measures knowledge of words, and familiarity with a culture's store of verbal information."
"The HAST [Higher Ability Selection Test] is an ability test used by secondary schools to identify academically gifted students for participation in accelerated learning and enhancement programmes. The HAST is designed to measure innate ability and academic potential, unlike curriculum-based tests, which typically identify what a student has already learned."
Source:  Australian Council for Educational Research (ACER). Click here for more information and sample questions.
"The GAT is a 1-hour test, which includes briefing time. My niece took it last year… 30 questions in 30 minutes, and questions are arranged in an increasing level of difficulty. As for the cut-off score, I think different schools have their own requirements. Also it will be viewed differently for the sports and the academic domains."
"You can refer to this thread for some resources for GAT prep."
"Am not too fussed about the GAT. Detailed instructions will be given before the start of the test. I reckon that if our children can't even listen carefully and time themselves accordingly, they won't thrive in the Integrated Progamme anyway."
"The HAST comprises a few comprehension passages, a series of math questions and a writing test. Since there are two English components and only one math component, it seems to me the test is slightly skewed in favour of those good in language."
Source: Of Kids And Education (2011).
On the DSA interview:
"Preparation is key to acing the interview. First, read up on the desired school with your child so he or she knows what the school is about… Second, coach your child to prep for the interview questions and how to answer them. The answers should be based on the child's opinions so it sounds natural to the interviewer."
Source: Universal Scribbles (2016).
"As parents… guide your child so that he or she does not speak in Singlish or come across as judgmental or critical."
"[For students] Answering a question does not mean allocating three to four sentences to an answer; instead, it is saying what is necessary in order to help the interviewer understand your views… It is also advisable to answer the questions in a succinct manner."
Source: Smartification. More interview tips here and here.
"[For students] Do familiarise yourself with YOUR personal statement… Do read up on some current affairs and trending topics so that you know what is going on in your country, and in the world… Please, please, please, PLEASE do not memorise whole answers!"
Source: The Right Word (2015). Read the full post here.
"[For students] It is not about how brilliant your academic results are, or how excellent your CCA record is, or even how commendable your personal qualities may be. Rather, it is the management of all three components that will give you the edge. It is no longer about how good you are at doing one thing, but [whether you can juggle] multiple things. And most importantly, it is how you as a student and person are able to transfer and transmute lessons learnt from one part of your life to another."
Source: DSASingapore (2014). Read the full post here. 
On the veracity of online information:
"A forum will give you some reference for you to think about what you can do or what to expect. Ultimately you have to decide using your own logic and wisdom. For any dates about the next phase, you can browse the DSA threads on KiasuParents; it should be able to give you a feel of when notifications will arrive this year. This year's dates should be quite similar to last year's, as the DSA process needs to end by a certain date to allow all applicants to focus on the PSLE."
"The thing about the DSA is that there is much information, and misinformation… I have gotten to the point of zen whereby my kid applies with what he has—what the school instructs, we follow, and then we "roll the dice" and see what the next instructions are. In forums, beware of trolls and falsies spreading misinformation based on their vested interests or biases. The one thing I can control is to tell my kid to study for whatever paper is coming up. Past results are not indicative of future performance, and just because ABC primary school has had good/bad results in the past doesn't mean that MY kid will have good/bad results… it's all in his hands."
You might be interested in http://blog.flyingcape.com.sg/dsa-beginners-guide/
---
This article first appeared on KiasuParents
One easy step to subscribe to Flying Cape's weekly newsletter.  Never miss another useful blog update!